---
Recent works and observations here on the front page.
---
August 1, 2022
"Olympic Blues" is a new Bogdo Ula track. The basic tracks for this song were improvised in 2011. The finished song is a construction. It was edited and the guitar tracks were overdubbed in 2020. It's not a "live" recording. Who cares? Someone might care. That's why we are revealing the secret.
Check it out on YouTube: https://youtu.be/yMJ1eLDApno
---
July 28, 2022
"For Lifesaving" is a series of acoustic guitar improvisations.
There are 19 videos on YouTube playlist: https://www.youtube.com/playlist?list=PLKbv11ltxnFcDVz7IRh1Lma-rUSpZJKjM
---
June 29, 2022
An exercise for emotion:
If I died tomorrow, how would you feel?
If you died tomorrow, how would I feel?
A note: Pay attention to the word "tomorrow". Today is not yet tomorrow.
---
June 8, 2022
"Olympic Green" is a leftover track from Bogdo Ula "Cult of the Harmonic Oscillation" sessions (2014).
It's released online today!
Check out on YouTube: https://youtu.be/s20r4Cru8_s
More information on Music-section.
---
June 3, 2022
For your enjoyment, a bonustrack from Bogdo Ula "Anyan Fields" -sessions (2008) is released!
"Sculpting out of Time – Part 2", check out on YouTube: https://youtu.be/ewLFVyNPVVY
More information here on Music-section.
---
June 2, 2022
Today is a rainy day, and I'm thinking about "bad framing". "Bad framing" explained on Writings-section.
---
June 1, 2022
There is only first class space.
It's our space.
It's your space.
It's space for everyone.
First class.
Track "First Class Space": https://youtu.be/3rfciG2vgqg
---
May 29, 2022
Are artists daydreamers? (Sometimes you are asked a leading question.)
An answer to the question on Writings-section.
---
May 26, 2022
I wrote something about my long and passionate love affair with Phrygian mode. Please navigate to the Writings-page.
---
May 8, 2022
Joskus on niin vaikeaa elää tässä päivässä, että on mentävä eteenpäin.
A longing for the future, a longing for the past. It can be hard to live today.
A short film "Kaipuu" ("Longing"). You can watch the film on Vimeo: https://vimeo.com/677714341
---
April 21, 2022
Would you like to sit on that bench for a while?
---
April 7, 2022
Lights! Camera! Action!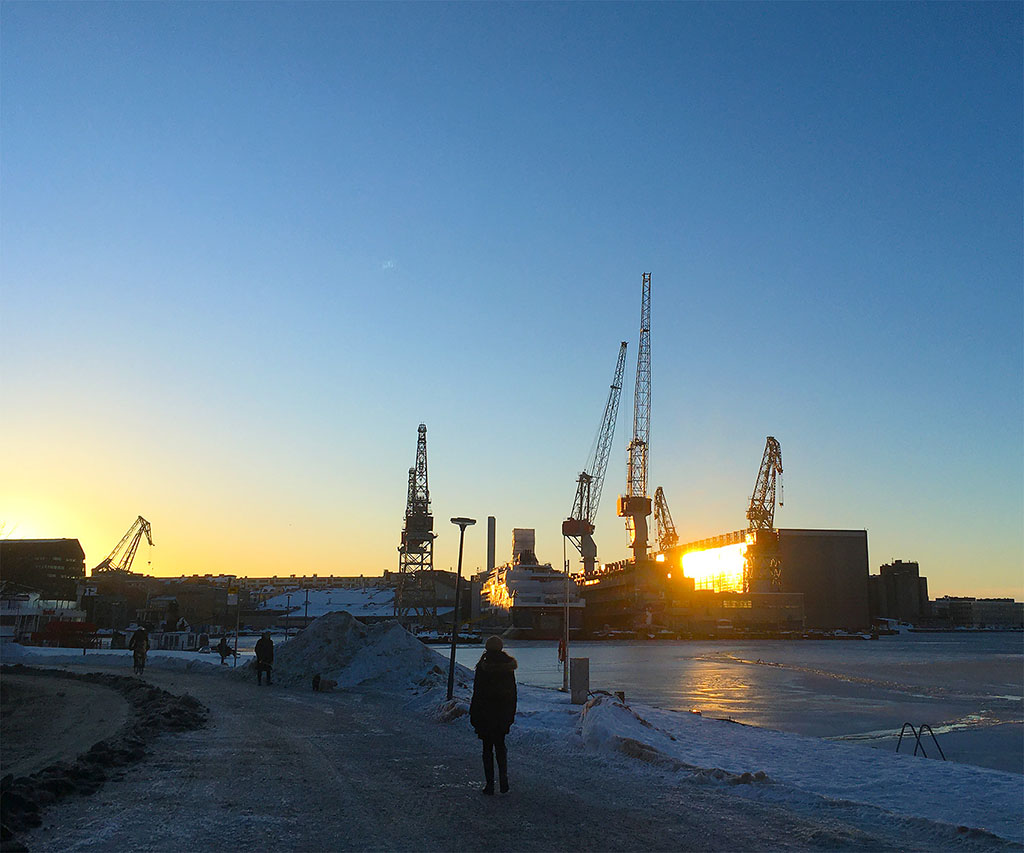 ---
January 6, 2022
Someone. Somewhere. Someday.
---
December 7, 2021
Sunrise, somewhere.
---
June 1, 2021
"Mennyt" ("Bygone") is a short film about stillness and movement. Check out on Union-page.
---